Heartthrob v1 - TPB (Signed)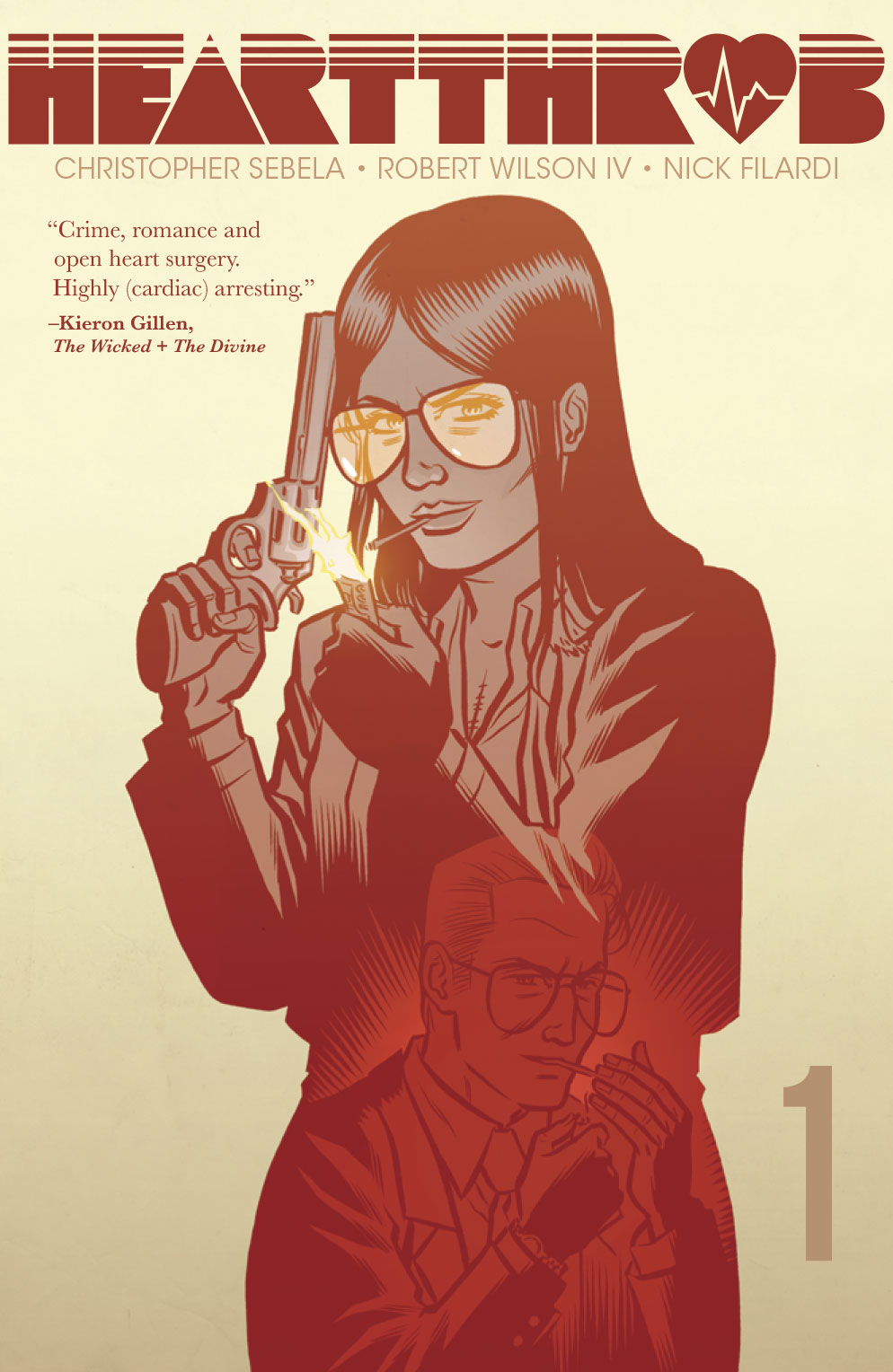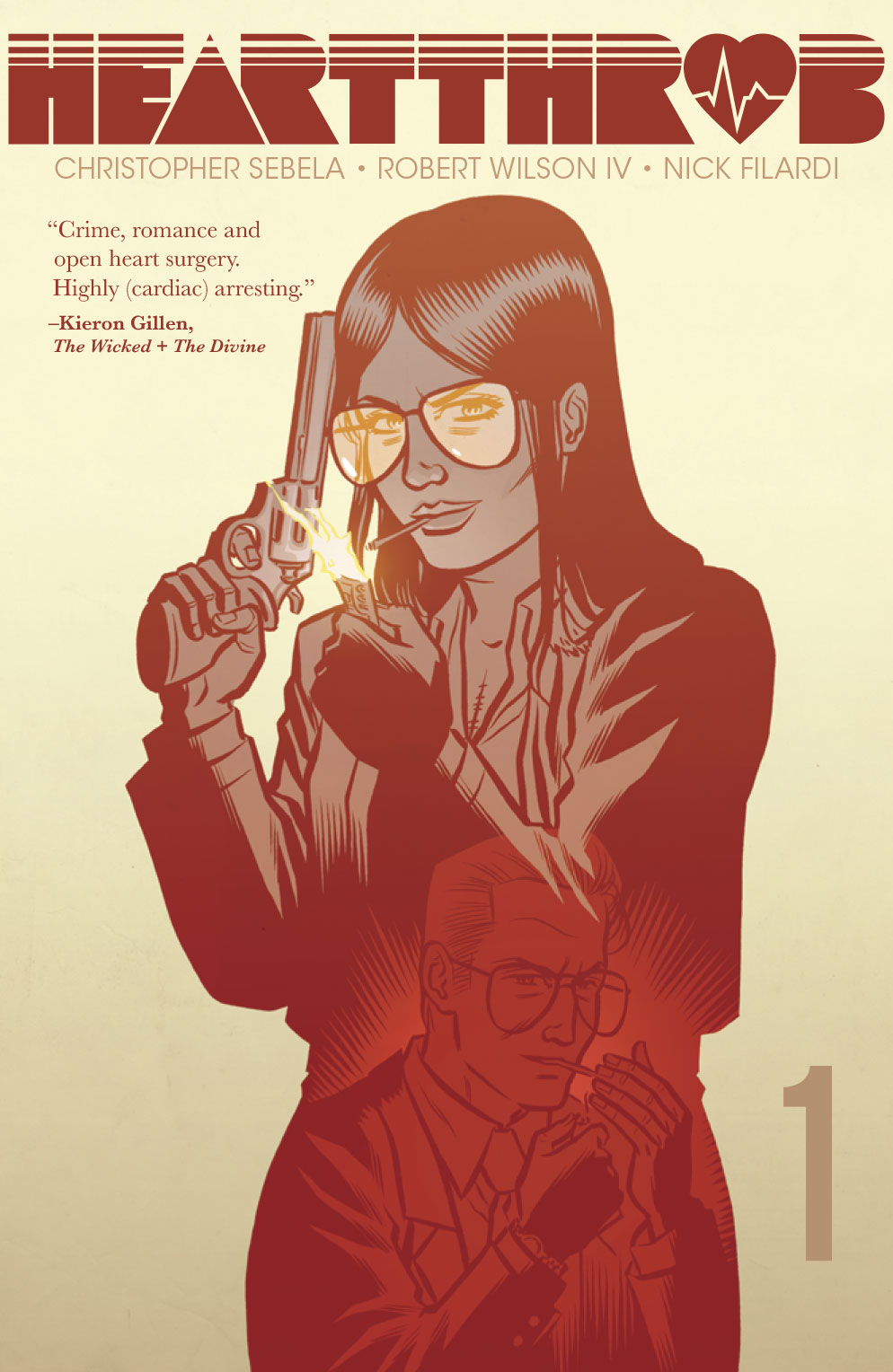 Heartthrob v1 - TPB (Signed)
Written by Christopher Sebela • Art by Robert Wilson IV • Colors by Nick Filardi • Letters by Crank! • Published by Oni Press
Callie was born with a bad heart. After it ruined her life, she went looking for a miracle: a heart transplant. Now she's got a brand new heart, but she's still stuck with a crappy job, crappy boyfriend, and crappy prospects.

Enter Mercer, a mystery man who gets Callie's heart beating like crazy. As her behavior changes and their flirting deepens, Mercer reveals he's her heart donor. Only Callie can see, speak to, and touch him - and he's in love with her, a love she feels just as strongly.

A master thief when he died, Mercer offers to teach Callie his criminal ways and how to turn them against her old job and kick off a nationwide crime spree. Hunted by the FBI and popping heart meds to stay alive, Callie will find out that nothing's as scary as two people in love with nothing to lose.
The nicest trade of mine ever. Spot gloss to lose your mind over, really nice paper. A bargain at twice the price.
Due to crazy shipping costs, this book ships to the US only. If you really really wish to buy for Canada/overseas, please email via the CONTACT section and we can figure it out.